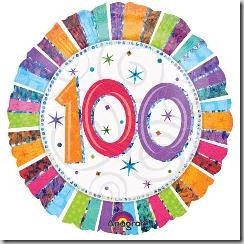 Today we're celebrating 100 posts here at SuperNoVABride.  WooHoo!  I started this blog to document my wedding planning experience.  I set the goal to have a stress-free wedding planning experience.  I thought perhaps I was being a bit naïve.  Sure, it's a nice sounding goal and dream, but planning a wedding is just so hard, right?  Everyone just likes to tell you that it is.  Hard and Expensive.
Already-married friends and coworkers like to say, "are you going crazy yet?" now that we're at less than three months before the wedding.
So, here's my answer.  No, I'm not going crazy.  Yes, it's a bit time consuming.  Sure, I'd rather be relaxing at the pool but instead I have to get our RSVP postcards designed, but it's only as difficult and expensive as you want it to be.
Here are some things that will undeniably make it a more difficult experience:
1) Trying to please everyone / Not trusting your gut. It's your day. Not your mom's, not your bridemaids', and certainly not your vendors'.  Take a few simple steps to make sure your guests have a good time and do everything else the way you want to do it.  Your caterer thinks that it will be too complicated to have an eclectic mix of vintage dishes that you want food to be served on?  Boo fucking hoo.  Your coordinator thinks you have to rent all sorts of additional tables because yours will only seat six and not eight?  Don't be afraid to question her expertise.  We have read it all before.  Women have issues with assertiveness because we don't want to be labeled a bitch, or in this case, even worse, a BRIDEZILLA.
Here's a reminder of something I think we all forget sometimes about vendors.  We, as brides, are PAYING THEM.  In fact, we're paying them a whole lotta money.   I don't understand why we feel the need to be so skittish around them.  Just the other day I didn't want to e-mail our venue again because I "didn't want to be a pest."  Well, you know what, I'm paying money and I can be a pest all I want.  No, that does not mean the same as rude, but yes, I can ask as many questions as I want and be as assertive as I need to make sure our wedding is the way we want it.
2) Being indecisive. In the The Paradox of Choice'>Paradox of Choice, Barry Schwartz points out that while having options is a good thing (as opposed to have one choice and one choice only), too many choices paralyzes us and ultimately affects our psychological well-being, making us less happy.  In other words, having too many choices when it comes to wedding planning ultimately makes it more stressful.
On a personal note, I always find it so unproductive as well.  For instance, I just spent 90 minutes this morning comparing concealers online.  Reading reviews, comparing prices across different websites, trying to find some random UK brand on Ebay, etc.  I just spent 90 minutes of my fucking life researching a concealer.  I definitely feel unhappy.  And after all that, I didn't buy any because I couldn't decide!  Talk about unproductive and having no end result!  I would've been much happier had I just quickly glanced at the options, bought two or three different ones, and returned the ones I didn't like.  I've done this with lots of wedding-related things as well.  Having too many choices will ultimately make planning a wedding harder than it has to be.  So, do your research, but don't go crazy, and make a decision.
3) Delaying action. Do you already know who you want to book as your ceremony musician, makeup artist, or whatever else?  What are you waiting for, just book it.  If you don't do it as soon as you make your decision, that'll just be one more thing creating mental clutter  In Getting Things Done: The Art of Stress-Free Productivity'>David Allen's Getting Things Done (whoa, that's two book references in one post), he basically says that this type of Mental Clutter affects our ability to concentrate and get things done.
For instance, I have contracts in my inbox right now for our wedding cake and our ceremony musician.  They've been there for weeks, but I've taken no action. Plus, I have to book our reward tickets to Vegas. And each time I think about it, that's time that I could be using to think of something else productive.  Delaying things can also cause me a bigger headache and potentially more money.  Since I have not yet booked the ceremony musician, the cake, or the airline tickets, there's a possibility that they're now booked on that date and I'd have to spend time researching new ones. Or there are no more free reward seats and we'd end up having to pay for our airfare!  Too much mental clutter!  So, with that said, tie up wedding loose ends as soon as they can be done, that way they're not hanging over your head.