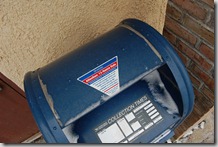 It's been several months since my first open letter to wedding vendors. And I had initially started drafting this post before my wedding, but I just never had a chance to finish it.
So, here goes. From a bride's perspective, this is what I would like to tell vendors.
Use just one e-mail address when you communicate with me.
This is something that happened to me SIX (6!) times when I was contacting ceremony musicians and makeup artists. Let me walk you through this.
On a hair/makeup artist's website, I find the e-mail address listed so that I can contact them for additional information. Let's say it's contact@companyname.com. I provide details about the wedding in an e-mail, ask them for an estimate, and then click send. E-mail, it's amazing, right? I contact several vendors in rapid succession using this method.
About an hour later, I get an e-mail from jasmine.smith@email.com telling me congratulations and she would love to discuss hair and makeup options.  Who the heck is she?  She apparently received my request for makeup services for my wedding day, but I have no idea what company she is from!  Nothing in her signature, nothing to indicate the company she represents.  There was no "reply" traffic for me to track down the answer.  I know Gmail is convenient.  But seriously, use your company e-mail address. 
I'm a bride. But that does not mean I'm an emotional wreck.
I realize that some brides are emotional, fragile beings that need their hand held the entire step of the way. But the fact that vendors work under that assumption from the very beginning irritates me!  Like, when my wedding dress got lost, and the first thing that the dress store tells me is "Don't worry, don't panic, weddings are so stressful!"  Fuck that. I wasn't panicked or stressed. I just wanted to know where the eff my wedding dress was! So, when I ask you specific details about my wedding day,  I do not want to be told "Don't you worry about that. We'll see to it that everything will be taken care of on your wedding day."  I need to know the specific details of how you're doing that.  I also do not want to be told, "I can get you a great price on that." I want to know the price you can get me so that I can do some research on my own.  Do not worry about overwhelming me with details. 
Having a good phone pitch and excellent electronic materials is indispensable.  
Early in the wedding planning process, we met with a few wedding vendors in person. We realized almost immediately that this was a complete waste of time. We were taking time out of our weekends to meet with folks that we would've realized from a simple phone call that we were not compatible with. From that point forward, we realized that a preliminary phone interview would be our primary interview method. But, for some reason, many vendors push the whole meeting in person thing. They wanted us to "look at their sample albums" or "view their binders of music listings." If you can't send that to me electronically, that's a deal breaker. Oh, and by "electronic materials, I do not mean a scanned version of your printed brochure. Vendor fail.