Dear Wedding Vendors,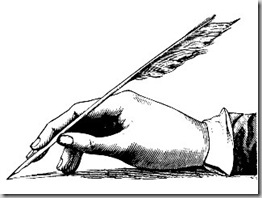 I must say, I had some really bad initial experiences with you all (with the one marked exception of  wedding photographers).  Initially, I was heartened by vendor websites that say "We work within a couple's budget!" However, that is really only true if you're looking to spend $80 per person catering instead of $115 per person catering.  Caterers were short with me on the phone when I told them I didn't want to spend more than $20 per person, huffing at all they have to do and all that is involved in catering a wedding, and that I wouldn't be able to find a place in the DC area.  And hey, of course I understand that they have to make money to stay in business.
After these initial experiences, I thought I would have to go over my desired wedding cost of $15,000 to have any sort of "real" wedding in the DC area.  Like I mentioned before, while your websites say that you'll "work with a couple's budget!", that's not really that true.  Because my wedding dress budget is $300.  What do you think bridal salons are going to say to me when I tell them that?
I don't want to waste your time, and you shouldn't want to waste mine.  So why don't you tell me what your ballpark prices are on your website?  I know you don't want to give away your company secrets, but how about just posting an average cost of your last five weddings?  Oh that's right.  It's those pesky sales tactics.  You have to rope me in with dreams so that I'll forget all about my budget and just sign on up.
That happened with the first venue we decided to put a hold on.  We loved it, put a two-week no-deposit hold on our desired wedding date, and then contacted the only "budget" caterer on the venue's list of six approved caterers.  They gave us an estimate, which while still very expensive, was the cheapest we had seen.  But the estimate left off some very important things, like alcohol packages, table and chair rentals, and linen rentals.  So, I contacted the caterer again for an updated estimate.  No response.  Ever.  I knew exactly what she was doing.  She was hoping she could put off talking to me during the two-week hold period, and that she'd probably call me back after I put down a deposit on the venue.  That way she could have me roped in to whatever price she wanted.  Uh uh.  Not playing that game.  I let the two-week hold expire.
I saw a post recently by a wedding vendor who said "Why is the perception that if wedding vendors make money on weddings, we are ripping off our clients? I can't afford a Bentley, should they stop making them?"
So, here's the deal.  It's heartbreaking to couples who want (or need) to stick to their budget.  I know you're a business.  I know that you're in business to make money, and that when all is said and done, you probably don't make that much given the time and effort you put in.  But for someone who is newly engaged and wants to have a budget wedding, it is, without much doubt, terrifying to brides to see how little they get for their money.   Wedding magazines and wedding blogs tell us what our weddings are supposed to look like.  And when we realize what those types of weddings cost, it makes us wonder how we can ever have a "real" wedding!
So, I've compiled a list of things I have noticed in my interactions with vendors.  Obviously, not every wedding vendor is guilty of each one of the following things, but these are some topics that appeared a LOT.
1)  90% of vendor websites blow. Attention venues.  You're charging me a LOT of money.  For the love of all things sweet and holy, please put some work into your websites and hire a professional to do them (this goes for all vendors, but venues especially).  And don't think that just because you paid someone to design it in 2002 that it fits today's standards.  A $10,000 minimum for your venue and catering on a Saturday and you have only a few crappy pictures of your venue that I can't even zoom in on, two of which picture brides circa 1993?  For those prices, I want to see a full-on 360 degree virtual tour of your venue, with high-resolution images that I can zoom in on.  I want to see if I like your venue first before I waste our time making a trek there!  Oh yes, and a "video tour" does not mean you can put a slideshow of still images together to music.  Walk me through your venue.  I want to see how things connect and flow.  I don't want to waste your time and mine if I can eliminate your venue from the beginning.
2)  List your prices. Even if you do "customize to every couple," at least put a starting price.  Again, I don't want to waste your time by making you put together a detailed estimate that I won't even come close to paying for.   And why don't you list your prices?  It's not like vendors have tried to court me with their services before listing their prices.  I e-mail them, they e-mail me an estimate or a brochure or pricing sheet.  If it's that easy, why can't you put it on your website to begin with?   Please don't waste mine by making me e-mail you and ask what your prices are.
3)  Personal Finances. It is embarrassing for me to discuss my budget, money, and the details of such an important day with a stranger.  I don't want you to think I'm cheap and I don't want you to think that I don't value your skillsets and expertise or that I somehow don't value my wedding day.  So please know that when I ask you for a discount or potential barter arrangement, it is not something I take lightly.  It took a lot of courage and I am embarrassed that I'm doing it.  Every wedding reference book tells me to negotiate, so this is my feeble attempt.
4)  Social Media.  If you don't use it, then I won't contact you. If you don't have a regularly-updated web presence, then it reflects extremely badly on you, I don't care how amazing your Wedding Wire reviews are.  If your blog was most recently updated six months ago, or your PDF menu is still from 2008, it makes me wonder what other things you put off for a really long time?  Perhaps responding to my e-mails?  Or maybe showing up late on my wedding day?  I also spend a time reading potential vendors' twitter feeds.  There is a lot you can learn about their personality from their tweets!  Social media is PR.  So even if your excuse is "I don't have time to update my blog because I'm busy helping my clients!" I don't buy it.  There are plenty of vendors out there that update regularly.  You should do the same.
5)  Doctor-Patient Relationships. You're a wedding vendor, and this is what you do for a living, so you probably don't understand why I'm asking so many questions or even on the border of freakoutland.    I liken this relationship to doctor and patient.  When my dad had open heart surgery, I was scared and terrified.  But to the surgeon, it was just another day in "the office" and the procedure isn't unusual to him because he does it every day.  It's unusual to me though!  So bear with me!
6)  I don't necessarily know my wedding date yet, I'm just putting out feelers. I quickly learned that my fiancé and I did something a little unusual.  We shopped venues without a wedding date in mind.  I mean, sure we had a timeframe, Fall 2011, but vendors were a bit taken aback when we said we didn't have a date.  I'm just checking your prices.  I'll worry about availability later.
7)  Calendar Availability. For those that do have a date in mind, publish your availability via calendar or some other mechanism.  I came across a few wedding vendor websites that did this.  Incredibly useful!
8)  Oh, you have online reviews? EVERY VENDOR SEEMS TO BE A TOP RATED BRIDE'S CHOICE WIRE VENDOR.  Don't expect me to bow down in awe at your wedding wire badge.  Meaningless.  I trust Yelp reviews much more.
9)  Your "Contacts" and "Suppliers" make me think "Shady." When you tell me that you "can get something cheaper," I'm not just going to take your word for it.  So, if you're a caterer and I say that I want to buy my own linens rather than rent them, don't just tell me flat out that you can get them cheaper through your suppliers.  I'm going to want to the data and figures to back that up.
Phew, that was a lot to get off my chest.  Now, I'm off to e-mail DJ's (as part of my April Action Plan) to get their prices and availability, because, go figure, they don't publish it on their websites.
Brides, what else am I missing?