I am a bit of a personal finance geek.  I follow way too many personal finance blogs.  I constantly tinker with spreadsheets that will help me stay on top of my finances.  I've tried all the big personal finance tools and sites, like Mint and Yodlee, but really, nothing gives me the flexibility that I need more than a good 'ole spreadsheet.  For each vacation my Fiancé and I have taken, I can tell you precisely how much money we've spent, and provide an analysis of how our spending breaks down by category, all in one neatly-organized spreadsheet in Google Docs!
Because of my obsession with saving and tracking my money, I  love maximizing the benefits of my purchases by taking advantage of cashback bonuses through credit cards and online cashback sources such as Ebates and FatWallet.  I'm always switching around the credit cards that I use based on the best cash back rewards offers.
*** Disclaimer. I only advocate using credit cards for wedding expenses if you can pay off the full balance every month.  I pay off my credit card statement balances every month to avoid interest charges (with the exception of one 0% interest card I have).  Any cashback program wouldn't be worth it if you let yourself accrue 15%+ interest just to get 3% cashback.  However, used correctly, cashback credit cards are an awesome tool!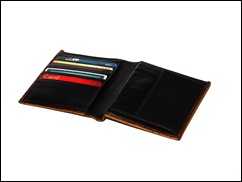 So, how am I preparing my personal finances and planning credit card hacks for our wedding expenses?  I plan to use a combination of the following cashback methods:
Store-Specific Cashback Offers. Let's say I want to buy some wedding makeup from Sephora.com.  I head on over to Evreward (more on that later) and type in "Sephora.com" and see that Mr. Rebates and Shop Discover offer the best cashback bonus.  So, I link to Sephora through Mr. Rebates or Shop Discover and earn 5% on my purchase!
Category-Specific Cashback Offers (usually through credit cards only).  Many credit cards offer cashback rewards on certain categories, and sometimes those categories rotate on a quarterly basis.  For instance, my AmEx offers 3% cashback on Restaurants and Gas all year round.  On the other hand, my Discover card is offering 5% cashback on Drug Stores, but just between January and March.
Generic Cashback offers. These are cashback offers that are independent of stores and categories and are good on anything.
We can use these offers for a variety of our wedding expenses!
Catering
Category Specific Rotating Offers: We're planning a self-catered wedding plus some accompaniments by a local restaurant or caterer.  Coincidentally, from October to December, my Discover More card will offer 5% cashback on Restaurants and Fashion.   So, I'll use my Discover More card at the restaurant we use for catering (hopefully they take Discover! ).  Typically the 5% cashback bonus is good on up to $500 or $800 worth of purchases.  In case we spend more than that, I may ask my fiancé to apply for a Discover More Card as well so that we can use his card and get additional cash back bonuses.
Or, my American Express True Rewards card offers 3% cashback on all restaurant charges.  So, we can switch to that card after we reach the Discover More threshold (or switch to a generic 5% cashback card.  More on that below!)
Generic Cashback Offer: My Discover More card is also offering a promotion that if you spend a total of $3000 between February and October (spending money each month), that you get a $500 cashback bonus.  That is a nearly 17% cashback bonus.  (I received this offer from Discover by mail, and can't seem to find anything about it online.  It sounds a lot like what is mentioned here though)
Because my Discover More card is not my everyday credit card, I'll start using it more for wedding-related purchases to make sure I get to the $3000 threshold.
Online Shopping for Wedding Items
Store-Specific Cashback Bonuses: I anticipate doing a lot of shopping online for wedding-related items.  Before I click "purchase" on anything that I buy, regular or wedding-related, I always head to www.evreward.com to determine who has the best cashback bonus for the store I'm about to purchase from.
(Evreward is a website that aggregates all the cashback reward programs websites, so all you have to do is enter the store where you're shopping, and it'll tell you who gives the best cashback, and even if there are any coupons!  I have accounts with all the rewards programs, including Ebates, FatWallet, Mr. Rebates, and of course, Shop Discover).
I have an Amazon.com credit card that I'll use for any purchases from Amazon.com, since it offers me 3% rewards on all Amazon purchases.  It looks like Amazon has reasonably priced catering supplies, like chafing dishes, that I could buy and then try to sell after the wedding.  The only reason I wouldn't use my Amazon.com Chase Card for a purchase from Amazon is if another credit card had a better offer.  For instance, in the weeks leading up to Christmas, Discover Card offered 5% cashback on all online purchases.  5% beats Amazon's 3%, so I used my Discover Card.
Generic Cashback Bonuses: For non-Amazon, non-cashback rewards-offering websites that I may use for wedding items (ahem, Save-on-Crafts), I may either use one of my airline cards, or apply for (yet another!) credit card that offers a short term, high percentage, cashback bonus.  For instance, Madison over at My Dollar Plan (who, by the way, runs an enviable credit card arbitrage game.  She's my hero!) wrote about how you don't have to be retirement age to apply for the AARP Credit Card, which offers 5% unlimited cashback for six months.  This 5% card, or something similar, would also be the perfect fallback card for places that don't accept Discover Card (or if we've reached our "restaurants" category ceiling) or American Express.  With our wedding planned for mid-November, I'll wait until May before I apply for it though.  Once I reach the $3000 ceiling for the additional $500 Discover Cashback Bonus, I can switch to the 5% cashback AARP card (or whatever card I decide to apply for) for other wedding-related purchases, regardless of whether they are online purchases or in-store.
Vendors that Accept Cash or Check Only
Now, what about all those pesky vendors that take cash or check only?  It's funny, because I was just complaining to my fiancé the other day about how much I hate getting those credit-card blank checks in the mail.  I shred them as soon as I get them, and am always afraid of someone getting a hold of them and compromising my account.
Well, I think I may have finally discovered a use for them!  Why not use those checks to pay vendors that accept cash or check only?  Or, I can write one of those checks to myself, and then deposit the money in my checking account in order to use a "less shady" looking check when paying a vendor.  I haven't ironed out the details yet, but I think my US Airways Dividend Miles card would be perfect for this.  They send me checks all the time, and plus I could rack up some frequent flier miles just for paying vendors with those checks!
Buying in Bulk
We anticipate a lot of purchases at bulk-item stores for our (mostly) self-catered wedding.  My fiancé and I belong to Costco, and I have an Amex True Rewards card that you can use at Costco.  For those of you who are unfamiliar with Costco, they accept cash, check, or American Express only.  So, since I hate dealing with cash and checks, I applied for their credit card.  The card only offers 1% cash back on purchases at Costco, but it's better than nothing, and I don't have to deal with paying with cash or check.
Isn't this a lot of work?
Not at all!  I have a blast with all of this.  I use my cashback rewards every year as my Christmas gift fund.  Let's say that I average a 4% cashback on a $10,000-$15,000 wedding.  That's an at least $400 bonus just for money I had to spend anyway.  Plus, let's not forget about the additional $500 Discover Card cashback bonus.  Plus some frequent flier miles!  Score!
As always, before applying for any new credit card, do a quick search online to see if the credit card is offering any sign-up bonuses.  Folks on forums and personal finance blogs will often post sign-up bonus links.
Does anyone else have any tips for playing the credit card game for their wedding?  Any good stores that offer cash-back bonuses?