Okay, okay, I know Princess Diana actually had it first, but thank you Kate for letting everyone know that sapphire engagement rings are wicked cool!  I'm sure that most of you have heard that Prince William proposed to his girlfriend Kate Middleton with an 18 carat sapphire surrounded by diamonds.
Related News Stories (both mention the online store where my fiancé bought my sapphire engagement ring, The Natural Sapphire Company!
My ring (photo taken at the Leaning Tower of Pisa in early October, just two days after my fiancé proposed!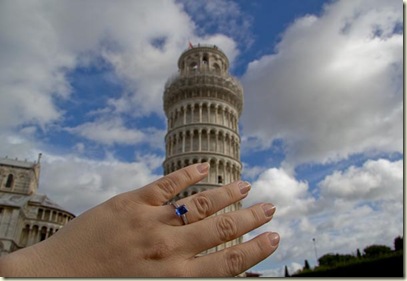 and the upcoming Princess Kate's Sapphire Engagement Ring: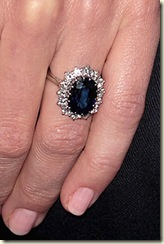 Photo: Chris Jackson/Getty Images
Okay, okay, so her ring is a bit bigger.  No jealousy here.  Just much love for colored gemstones as engagement rings!