I seriously could not decide what to do for a wedding guest book. I had toyed around with this idea of wedding guest book "art" way back, but I was kind of worried that the finished product would be, well, underwhelming.
So, we opted for something a bit simpler. It could still be hung as art in our home, and therefore not left languishing in some box only to be seen every 10 years, but something we would see and appreciate every day.
We bought multiple types of cardstock, including handmade papers, and had our guests write us notes on that paper (using a variety of markers, charcoal pencils, and colored pencils) and then tack it up on a piece of fabric-covered cork.
Then we had the whole thing framed. And just last night, we hung it on the wall in our kitchen! (Pictures intentionally blurred )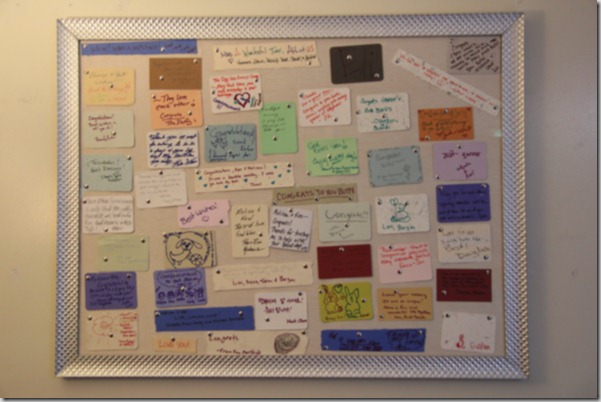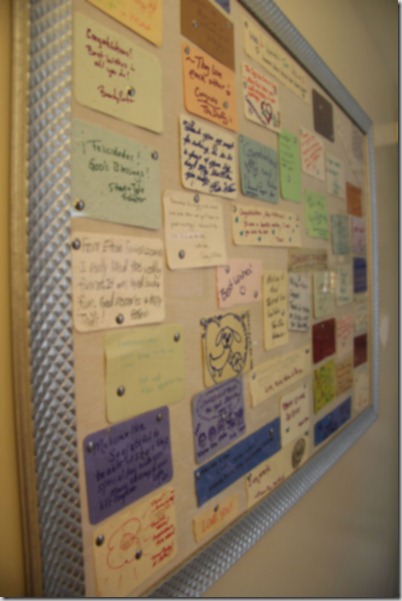 I just think it's so fun!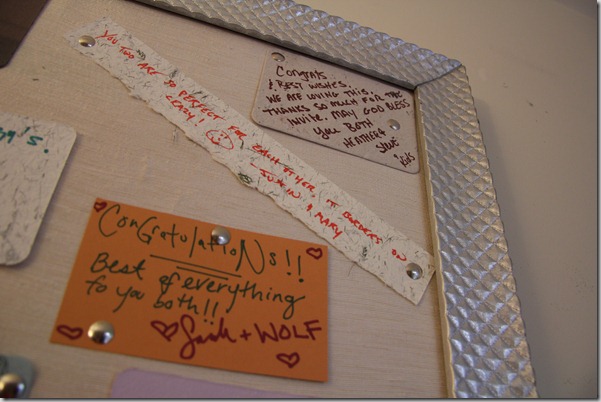 Kids drew pictures for us: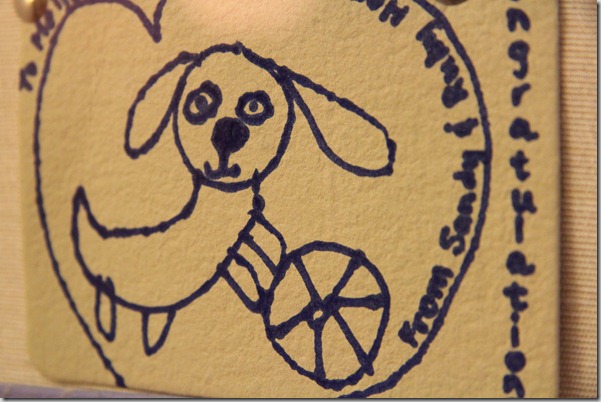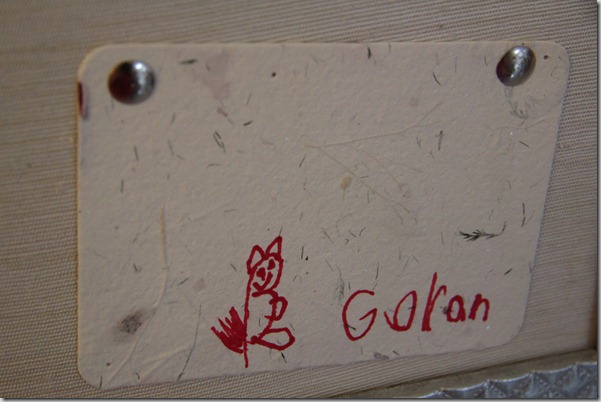 And we even received messages in different languages!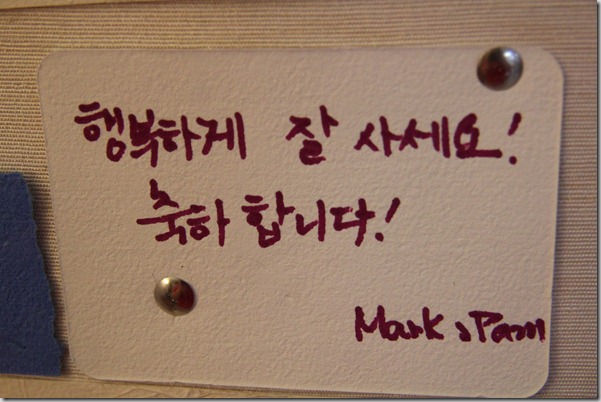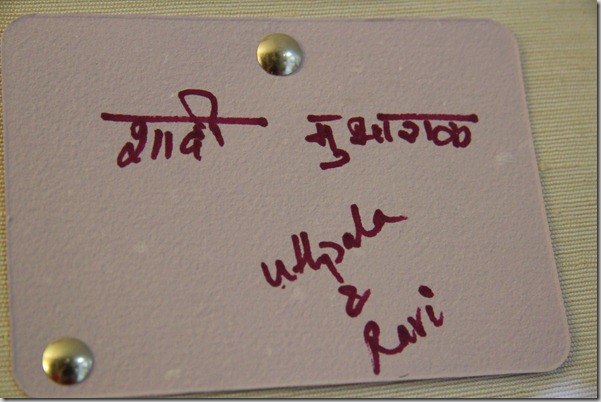 And here are some photos from our professional photographer of the guest book "station" at our wedding. We also had the favors set up there, hoping to encourage guest book participation!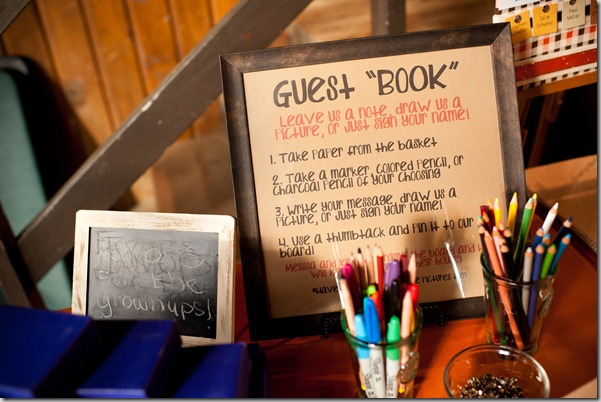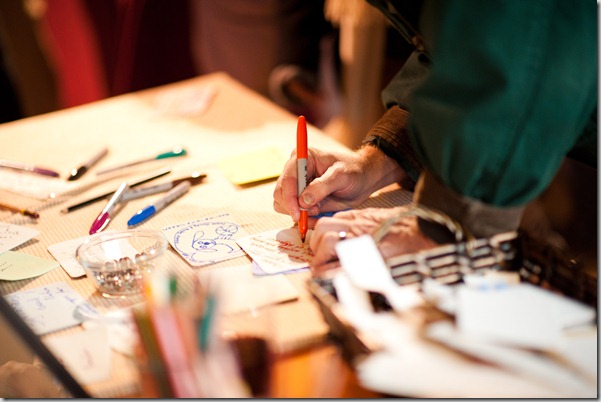 I really, really like how everything ended up looking. We got it professionally framed which, unfortunately, is outrageously expensive, but we had purchased a "cheap" frame at first (which was still nearly $100) but the frame was just that.  Too cheap and flimsy for the finished product, and also looked really really cheap.
I love how the silver of the frame picks up on the silver thumbtacks that are holding up the message.
Perhaps in retrospect, I wouldn't have opted for handmade paper, because it makes the writing look very "ridge-y" but I still like the eclectic look of all the different papers and writing utensils.
What about you all? What was your guest "book?"