A few things I realize I never shared with you all about our wedding, but none of which really warrant their own full post!
Our Save the Date
We designed this ourselves and used one of the photos from our engagement session. A perfect infusion of fun and geek.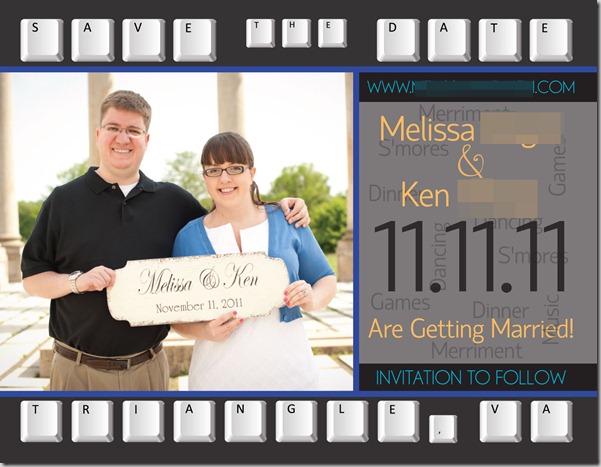 Our Favors
We toyed with a lot of ideas for favors, but ultimately settled on customized flashlights ordered from Ebay. Our campground wedding venue had virtually no lighting outside the buildings and pavilion, so we wanted to make sure guests could find their way around and back to their cars when it was time to leave. Truly practical! And no DIY time consuming-ness necessary! Oh, and the kiddos got glow necklaces, bracelets, and glow sticks.
We could've opted for a slightly cheaper flashlight, but those ones used watch batteries instead of AAA's. We wanted folks to be able to use their flashlights forever, and who actually changes things with watch batteries? We figured folks would use things more if they could just swap out AAA batteries when they needed them! Even today, more than six months after our wedding, our guests still tell us they use their flashlights!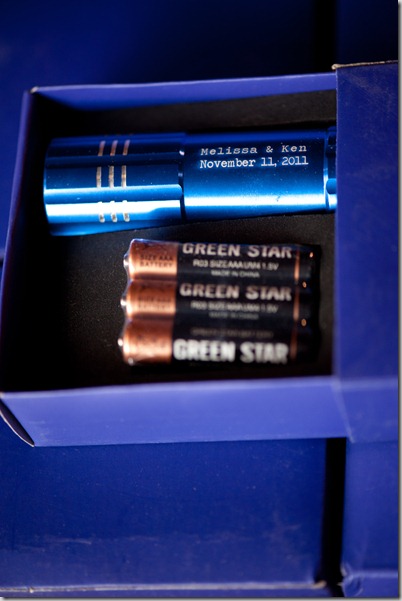 Our Programs
Also self-designed, and quite fun if I do say so myself!
Front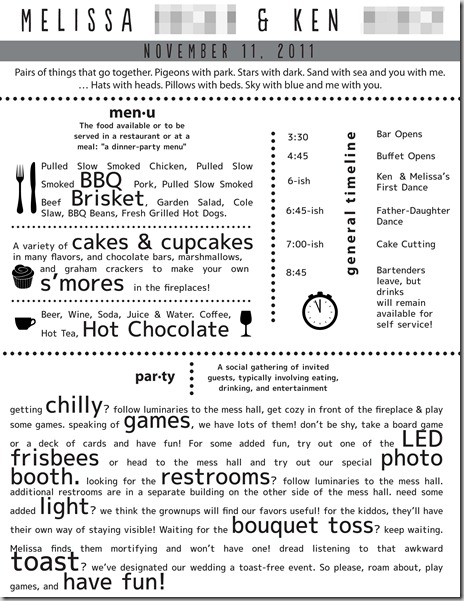 Back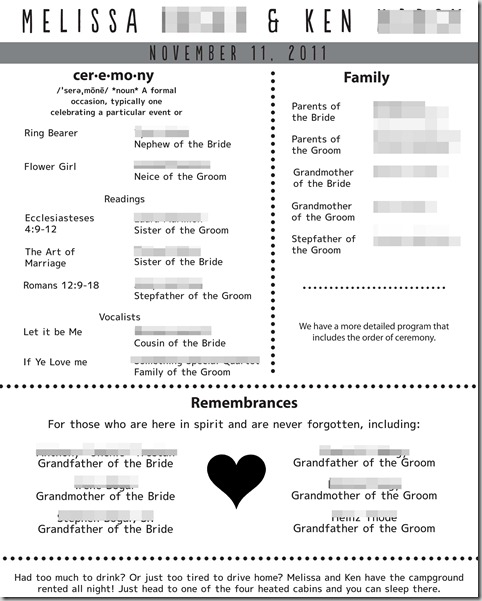 Our Thank You Cards
Keeping with our photo theme, much like our invitations, we created these thank you cards in iPhoto. Rockin'
Cover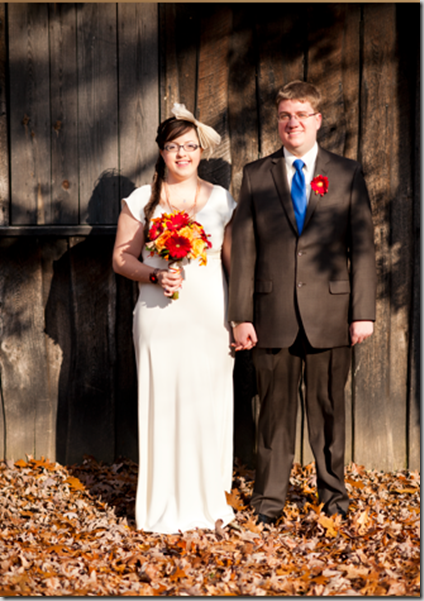 Inside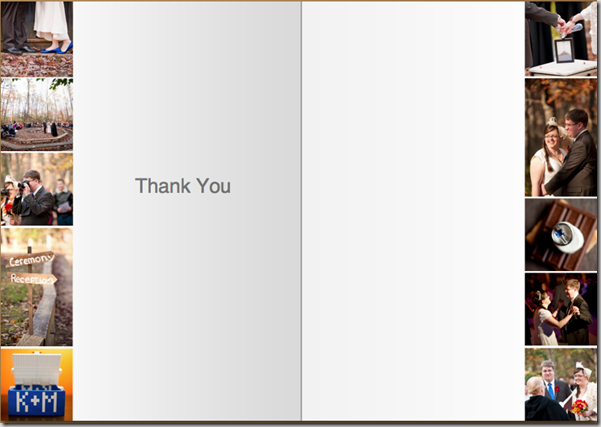 Simple, clean, and easy. Oh, and only about $1.49 each (including the envelopes!)
One of the first things that gave our day-of-coordinator a near heart attack was that our Save-the-Dates didn't match our "color scheme" (whatever that was anyway. Fall colors with sapphire blue). And then that our invitations didn't match our invitations.
So what! Seeing everything together here, I think everything went together beautifully, even if they didn't "match."