Well, I've mentioned it about a million times here on SuperNoVAbride, but never actually dedicated an entire post to it. So, what happened to our wedding cakes and why were they all wrong?
We told our wedding cake bakery that we wanted plain and simple cakes as our wedding cake, plus cupcakes. We showed her pictures like this: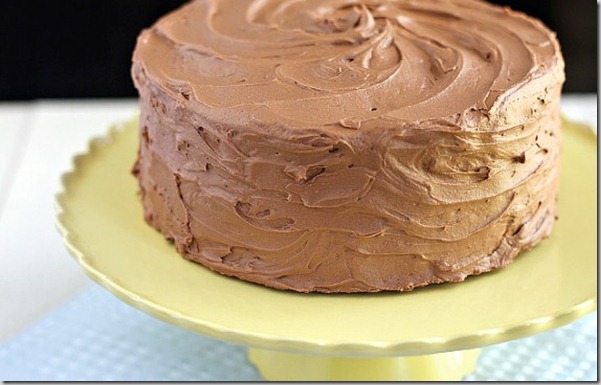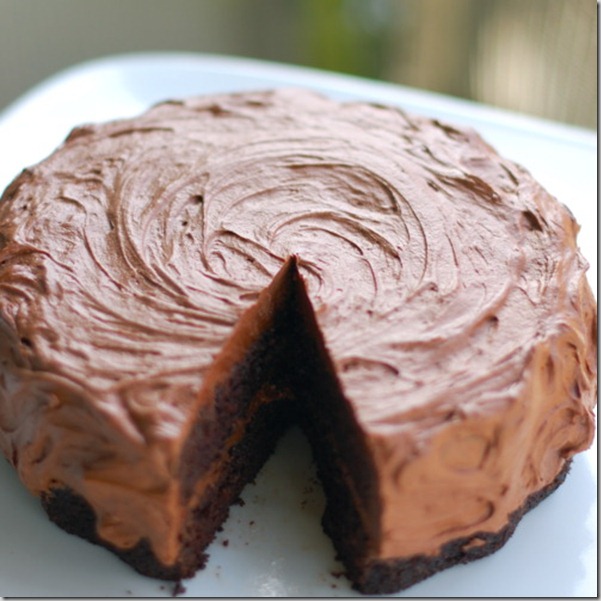 Because we wanted to have a table of a bunch of round cakes, like this: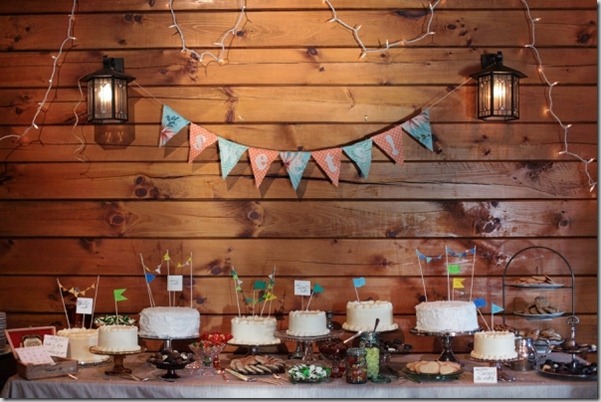 We sent her a contract and deposit about four months before the wedding, and a final balance 30 days before the wedding. Our contract specified that we wanted no decoration on the wedding cake, just the frosting and fillings indicated and to look like what was in the picture.
Well, the DAY BEFORE THE WEDDING, she is calling our coordinator to ask us what we meant by "no decoration." Mind you, she had had the contract for nearly FOUR MONTHS and never asked us for any clarification. It seems to me like we met with her for the tasting, showed her pictures of what we wanted, then we sent in the contract, and she never bothered to look at it or take note of our requests.  Mind you, this was a reputable wedding cake bakery who had excellent Yelp and WeddingWire reviews.
I had talked about this before in my post about my day-of-coordinator, but the wedding cake bakery is the only vendor I found through our day-of-coordinator. And I hated how that entire process worked. How I was never allowed to contact the bakery myself. Everything had to go through the DOC. When I had a question, it was like a big game of telephone communicating it to the vendor through the coordinator. I really questioned why anyone would ever want to use a coordinator to find all their vendors, because it seriously took me like twice as long to get an answer from the bakery compared to other vendors.
While Ken and I are getting ready for the rehearsal and still reeling from all the craziness earlier that day, telling the coordinator (while she was on the phone with the bakery) what we wanted was just about enough to push me over the edge. I was just like, "PLAIN FUCKING ROUND CAKES AND CUPCAKES. Using the frostings and fillings that we had listed on our contract." (like white cake with chocolate ganache, white cake with strawberry filling, chocolate cake with chocolate buttercream, white cake with chocolate buttercream, etc.).  Unfortunately there was no internet access at the venue, so we couldn't re-email the photos to her.
She still seemed confused, but the coordinator assured us everything would be okay.
Well, as soon as Ken and I arrived at the reception, we noticed that the cakes were wrong.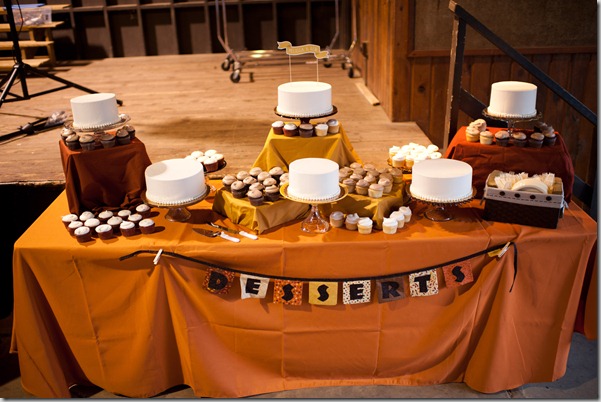 They weren't those simple, rustic-looking cakes we had been hoping for and had shown the bakery pictures of. Instead, they looked like non decorated wedding cakes. Too formal for a rustic wedding, and they looked stupid.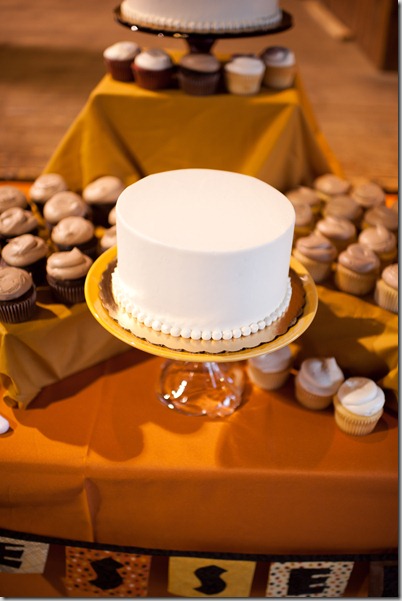 Even though we wanted them undecorated, we wanted them looking like a the cakes in the pictures, not so smooth and stuff. I know, it's hard to describe.  Plus, ALL the cakes had white icing! We expected the fillings to match the icing since we indicated that on our contract! But instead, they all just had the white icing.
At the wedding, we really weren't that upset, just annoyed. As we thought about it in the days following the wedding, we wondered, "why on earth didn't she call us in the FOUR MONTHS that she had the contract to clarify? Why did she wait until the night before the wedding?"  We were confused. She was reputable and does excellent work.
So, we requested a partial refund.  We weren't requesting a full refund because the cupcakes were perfectly fine and correct, and the cakes tasted fine. It was just the completely incorrect decoration.
No response.  We e-mailed again (of course, through the coordinator), and again, no response.
I realized that she had never cashed our final balance check, even though we mailed it 30 days earlier since it was due one month prior to the wedding (or by that point it was probably like 40 days earlier). This struck me as odd for a business professional to do, so I decided I would stop payment on the check to get her attention. Well, the DAY I was going to call the bank to stop the payment, she cashed it.  BAH!! 
It took a lot of back and forth, but she finally agreed to an $80 refund.  We had originally requested a $150 refund, which was 30% of our total wedding cake cost.  After waiting for three weeks, still no refund. So, I e-mailed her again saying that we had not received the refund check. This was the exact text of my e-mail:
Hi [Bakery Owner's Name], we have not received the reimbursement
She responded with a terribly unprofessional e-mail (this was about two weeks before Christmas)
HAppy holidays to you too!!!

The check is on its way.

Thanks so much!!!!!!!!!!!!
I was disgusted. She screwed up OUR wedding cakes and she has the nerve to give US a sarcastic attitude? We finally received our $80 refund check two days later.
Good riddance