T-2 Days: Part 1; Part 2; Part 3
T-1 Day: Part 1; Part 2; Part 3; Part 4
Wedding Day: Part 1; Part 2; Part 3; Part 4; Part 5; Part 6; Part 7; Part 8
The ceremony was over! Ken and I were married!
The photographers had the shot list that we had provided to them, and the started taking our family portraits. She was getting them done really quickly, but unfortunately I was getting really cold. After the family portraits, Ken and I were supposed to have some additional photographs taken at the nearby lake at the venue, just about a four or five minute walk away. But I was cold and was ready to go into the pavilion and warm up by the fireplace. As I write this, now 26 days post-wedding, I kinda regret that decision. I should've just toughed it out to have some more photos taken. (Update since drafting this: Ken and I have an absolutely great amount of photos of each other together from the wedding, especially from our first look photos. So although it would have been nice to get some by the lakes, I'm not feeling as guilty about it anymore)
As the photographer was taking our family photos, I noticed that the guitarist was standing around next to the pavilion. I said to Ken in an annoyed and sarcastic tone, "Oh, look at that. It certainly looks like the guitarist is waiting for his check. Where the eff is Lisa (our coordinator) to give it to him?" We wrapped up our family photos and I walked over to the Classical guitarist. I told him that he did a great job, and then asked him if he was waiting for his check, and he said yes. I told him to track down our coordinator or her assistant, the ones wearing the black headsets, because they knew where all the checks were.
Also while we were having the family portraits taken, I could see into the pavilion, although it was distorted through the plastic tent wall siding. There was a HUGE crowd around the television we had set up in the pavilion that was playing an incredible slideshow that Ken had custom made to play a mix of our childhood photos, newer photos, and home movies. I nudged Ken during a photo. I said, "Look at everyone watching the slideshow!" We both had a huge smile on our face. Ken had worked really hard to put that together.
Our coordinator had been on my last nerve for several weeks, and annoyed, rightly so, at the issue with the classical guitarist. But I had been slightly less annoyed now that I had seen how nicely everything looked and how nicely she got everything set up.
Here are some detail shots from the reception: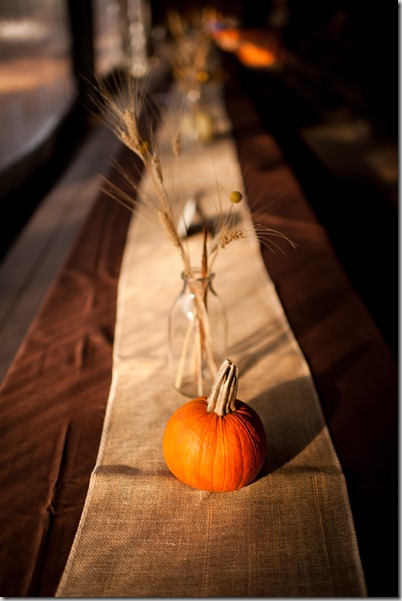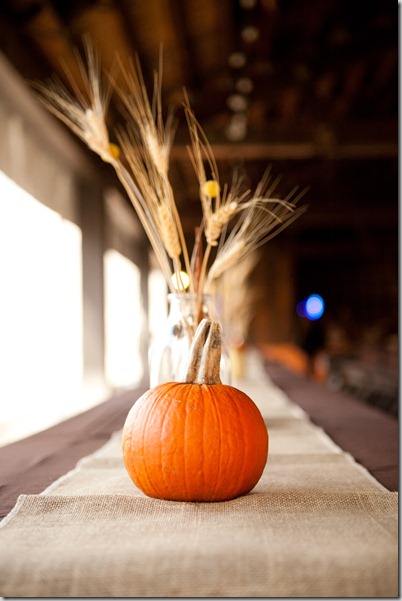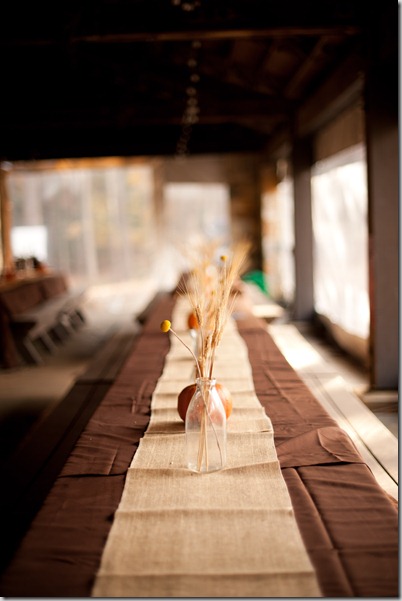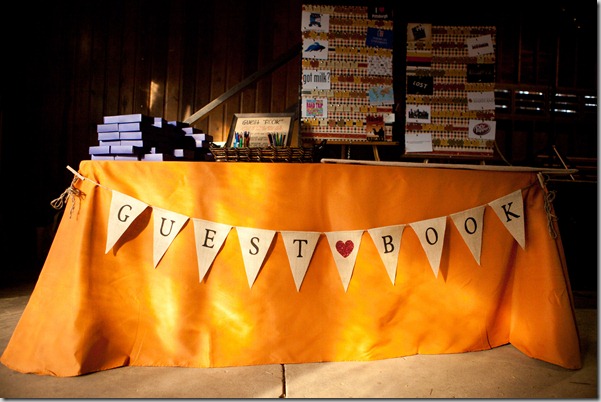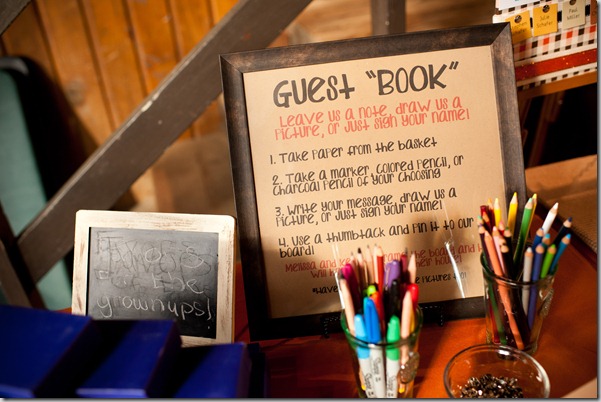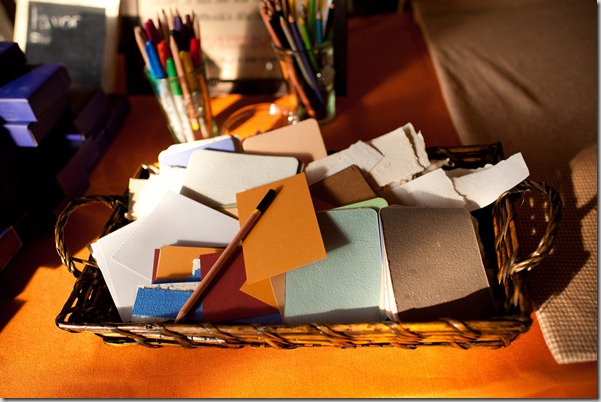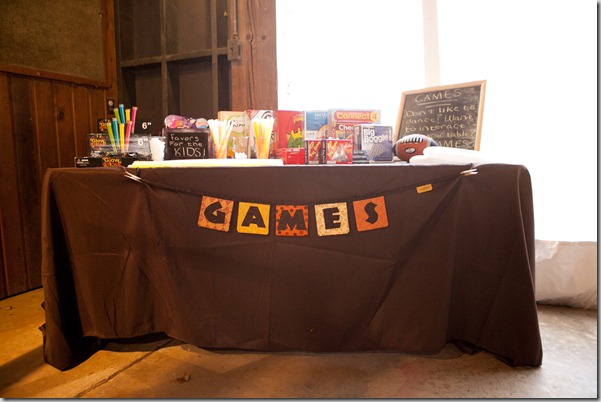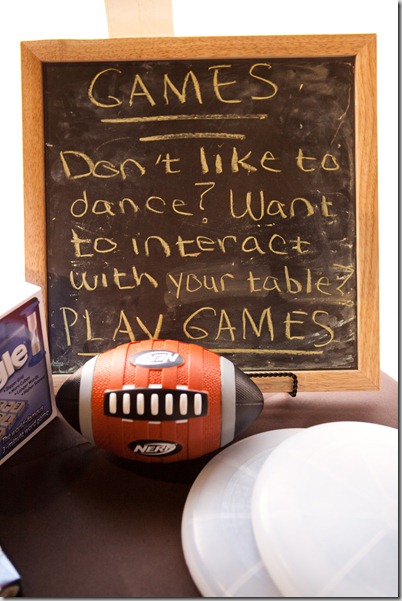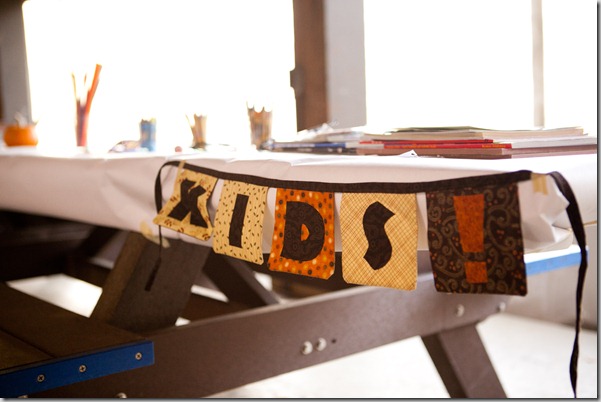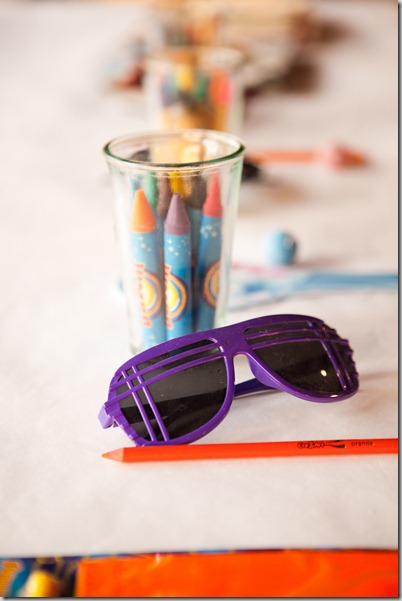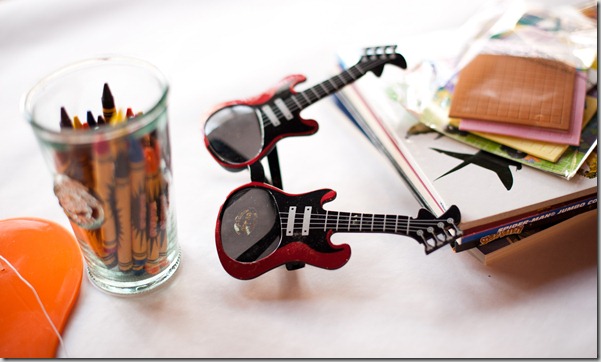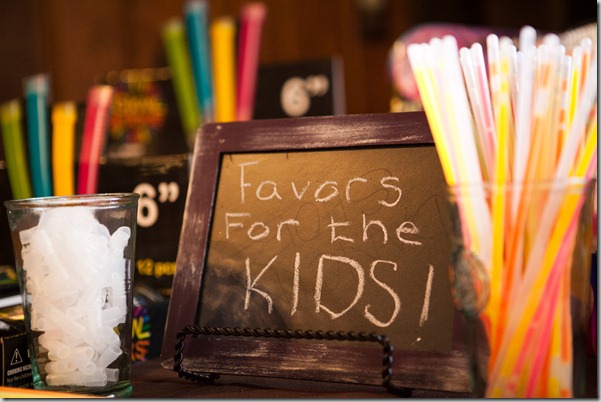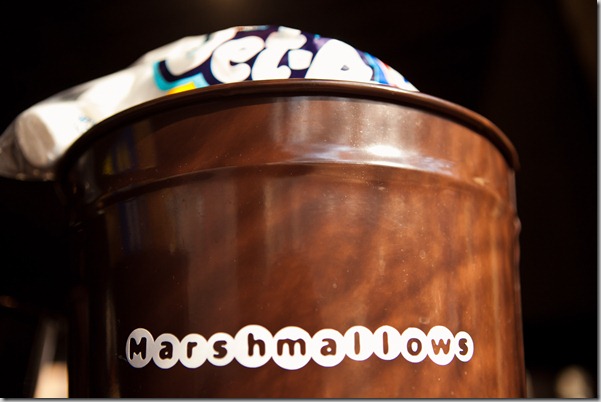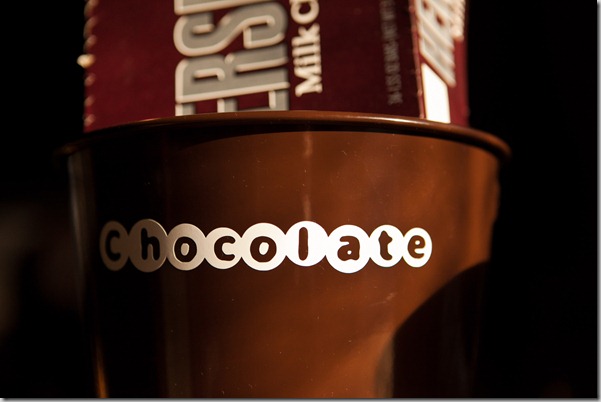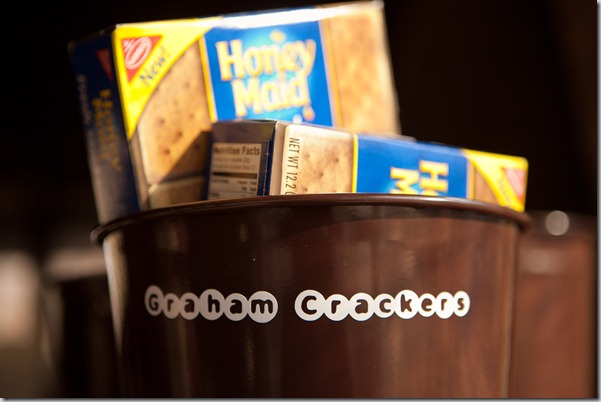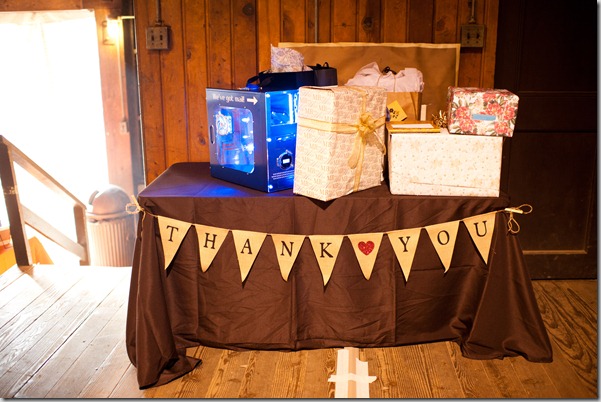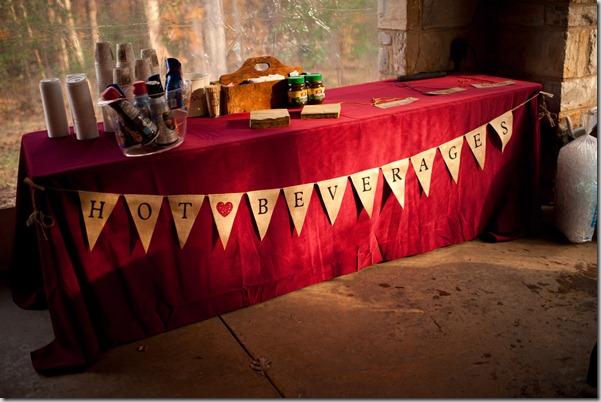 I didn't see the guitarist again, and a few days later the check was cashed, so I guess he tracked down the coordinator or one of the assistants!
It was time to see our guests in the pavilion!
I've mentioned before that we managed to plan the wedding entirely on our own without involving or soliciting input from our families. My mom had only a handful of concerns that she ever articulated. One was that she wanted tablecloths on the picnic tables (I talk about that briefly in this post), something that I originally was not planning to do. She had another concern too that was related to us not having a deejay. And that was who was going to "introduce" us at our reception. I had told her that Ken and I weren't concerned about that. But then as she pressed the issue a little, I realized what her bigger concern was. She herself wanted to be "introduced," and make an entrance into the wedding too. So I had asked Ken if either his stepdad or the pastor could "introduce" us and our families at the reception. He said that the pastor could definitely do it since he had a big booming voice.
So I went to track down my mom and dad so that we could all be "introduced" at the reception. They had wandered off somewhere after we were done with the family photos and when I went to talk to the guitarist. Well, where did I find my mom? In the reception pavilion already warming up by the fireplace! I guess she had forgotten about her desire to be "introduced!"
At some point that day, I had made the decision that I wouldn't change into my "reception" dress until right before the first dance. I really, really liked my ceremony dress and I just couldn't quite bear to take it off so quickly.  So, without changing into my reception dress just yet, Ken and I walked into the pavilion. Even with the patio heaters, the fireplace, and the tent walls, and about 140 people, it was still pretty chilly in the pavilion. I was a little worried. I hoped the guests weren't too cold and miserable.
One of our goals for our wedding was for the guests not to feel "trapped" at their tables like I know I have felt like happens at other weddings. But once I saw people standing around and laughing and interacting with each other, I was all smiles! The cold weather was actually a good thing! It led folks to get up from their tables and congregate around the fireplace and heaters!
Ken and I walked up onto the stage in the pavilion to welcome our guests and give them some info about the wedding, such as when dinner would start and where the restrooms were.  As soon as our guests noticed we were up on the stage, they all started applauding us. It was so fun!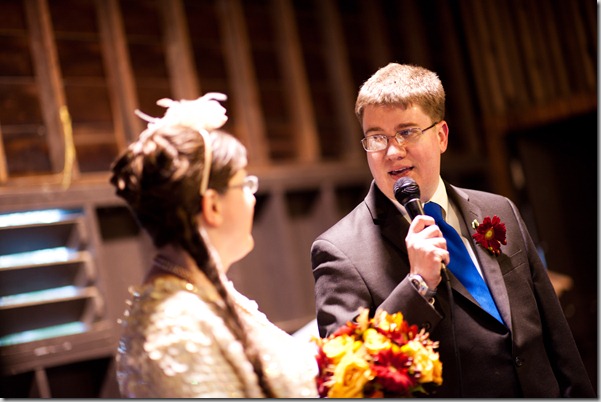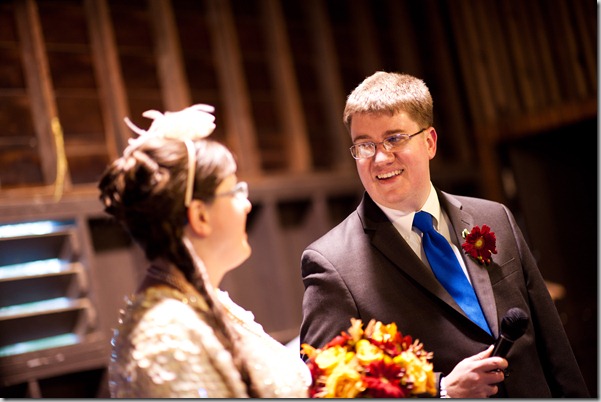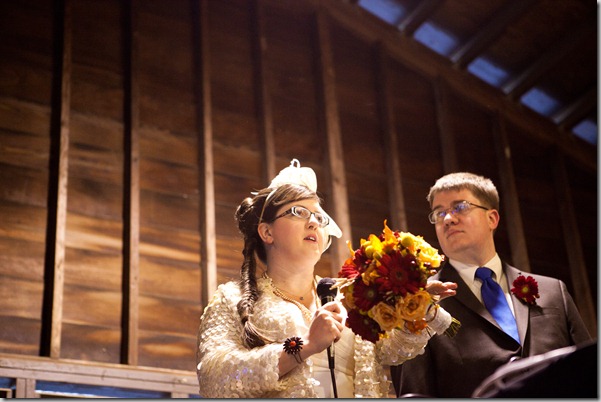 But as we stood up there I glanced down at the food tables, which were set up directly in front of the stage. One of those tables was the cake table. I was aghast. My genuine smile was gone. It was more like I was just showing my teeth in an attempt to make it look like I was still smiling.
Our cakes were all wrong.