I'm not sure how common Ken and I's situation is. I've mentioned before, that we make good money (Our combined income tax return this 2011 was for $153,000 after things like retirement contributions and such), so it's not like we couldn't afford a more expensive wedding, it's just that we didn't want an expensive wedding. So, we set our budget amount of $15,000. somewhat arbitrarily, and agreed to track our expenses meticulously during the wedding planning process.
Well, as I mentioned yesterday, we went over that $15,000 budget by more than $8000. Luckily our financial situation allowed for it, so, except for our savings account balances being a bit lower by a few thousand dollars compared to where they were last year, it didn't have any huge effect. Irresponsible? Maybe. Er, probably.
But, what if we weren't so lucky? What if we absolutely positively HAD to stay at $15,000 or under? What could we have cut from the budget?
Disclaimer: Some of these figures of savings will be estimations. It'll make more sense as you read through it.
Let's start with the expenses that were just plain old regrettable.
Regrettable Expenses
First wedding hair and makeup trial: I found an uber budget hair and makeup stylist online. Well, after my trial, I realized that you very often get what you pay for. She was TERRIBLE (for both hair AND the makeup. Both sucked): Savings: $80
Wedding Cake: Our cakes were completely wrong at our wedding. We originally were just going to buy sheet cakes or round cakes from Costco or Wegmans, but decided we should go with a more reputable "wedding" cake bakery. Well, she fucked up. Luckily she refunded about 25% of our money, but still, if we had gone with a regular old bakery, we could've saved some dough! Estimated Savings: $200
Day of Coordinator: I'll repeat my sentiments. If you're organized, have a clear vision, and a few folks willing to help, you absolutely DO NOT need a day-of-coordinator. They will just add more hassle to your life!: Savings: $450
Items I purchased during the wedding planning process, but never used at the wedding (many of these are listed in yesterday's post): Savings: $249.47
Wedding magazine subscriptions and books. These were a huge waste: Savings: $106.50.
Total Regrettable Expenses: $1085.97
Hmmm. Well, that doesn't get us much closer to our $15,000 budget. In fact, that only gets us to $22,512.94.
So, let's take a look at our "avoidable" expenses. These are much different than our "regrettable" expenses. The avoidable expenses are not expenses I regret, but rather, they're just the expenses that, if we absolutely had to cut, we could've. So for instance, although we LOVED taking dance lessons (even Ken!) and love the fact that it helped us dance a real dance for our first dance (instead of just doing the high school prom side-to-side shuffle), obviously if we were on a super tight budget, this could've been cut.
What I did was went through all our wedding expenses and kept cutting until I got to $15,000. Here's what we could've avoided if we were forced to stay within our budget. Now obviously I realize that ALL wedding expenses are avoidable except for a marriage license application, so these are simply judgment calls.
Avoidable Wedding Expenses (but not regrettable)
$195.80: Two nights hotel room. We could've just stayed at our home, about 20 miles north of the venue, instead of staying closer
$37.60: Personalized Wedding Dress Hanger. Especially since I forgot mine at home. Bummer!
$141.59: Ken purchased and customized a lighting ball that he could control from his iPhone during the wedding. It was wicked cool, but if we were on a tight budget, we could've done without it.
$142.45 (estimated): If we had just had open seating, like I originally wanted to, we could've avoided the costs of table number holders, escort card display supplies, and the postcards we used as our "table numbers." This figure is estimated because the cost of things like foam core and cardstock and fabric for the escort card display are combined with other "supply" purchases from places like Michaels.
$704.10 (estimated): The picnic tables at the venue were clean and in great shape. We could've avoided purchasing tablecloths and expensive burlap table runners. This figure is estimated because we did need SOME tablecloths for the ugly rented tables we needed, like the gifts table, deejay table, and family tables.
$60: String lights. Definitely added great ambiance to the reception, but could've been cut if necessary
$49.80: Custom luminaries. These ended up looking pretty cool, but they were much smaller than anticipated. Kinda disappointing.
$146: Bunting/Banners. Was for nothing other than décor purposes. I loved them, but could've avoided them if necessary
$17 (estimated savings): Cake topper. Could've DIYed this fairly easily. From the picture on Etsy, I thought it was some sort of plastic. But really, it was just a piece of cardstock.
$262.70: Second set of deejay equipment. We wanted music playing in the pavilion (our main reception site) as well as the mess hall (another building at the campground where we had the photobooth set up, a few games, and other drinks. People could also go in here to warm up.
$100 (estimated savings): Could've purchased cheaper favors
$45.90: One extra day of ABC liquor license. We wanted to make sure we "played by the book" and had a liquor license for two days, since some folks would probably be drinking at our rehearsal. But, we could've skipped on the alcohol for that night and saved ourselves nearly 50 bucks.
$450: Could've avoided formal bartenders at the wedding. However, the bartending services also included the cups, sodas, juices, and waters, so we would've had to purchase that separately, so this might not have been an absolute savings.
$37.22. We had one case of wine that was opened, but none of the bottles were used. Luckily this only happened with one case. We were able to return two unopened cases.
$100: Tip for caterers. We tipped a full 18% for our caterers. We could've lowered that to 14% and saved ourselves 100 bucks
$109.19: We had an entire half keg that went completely unused and was never even tapped. But, unfortunately, the folks at Total Wine and More don't offer refunds for it. Why isn't this a "regrettable" expense? Well, frankly, I'm still glad we had it just in case we did need more beer. Because the other keg was almost completely empty.
$180: We could've moved our own 400 pound venue picnic tables (somehow) and strung our own lights from the ceiling
$496: We could've moved our own stuff from our house to the venue. Certainly not a regrettable expense for us though, because professionals even took 3 full hours to move everything, and we were still nice and refreshed when we arrived at the venue so we could get started right away getting things set up.
$300: Could've skipped our engagement photoshoot. This would've saved an additional $84 (for my hair style that day plus Ken's professional shave) and another $51.95 for the "prop" we used at our engagement session
$600: Could've had our reception at the Mess Hall indoor space at the campground instead of the outdoor pavilion. Since it was in November, we wanted to rent plastic siding walls in case it was chilly, which is was. This was very pricey.
$572.73: We also purchased three patio heaters and three propane tanks to keep our guests warm. If we had it indoors, this could've also been an avoidable expense. But I would like to point out that the indoor space would not have accommodated all our guests, so we would've had to have cut our guest list
$32.90: Certainly didn't need some fancy-pants return address stamp, but it did look nice on our invitations and save-the-dates!
$203.60: for photobooth props and backdrops. Ken did a great job DIYing an amazing photobooth setup, but we did go a bit overboard on backdrops and props. But, the backdrops were also used for our invitations, so they did have a dual purpose
$535.52: We bought 10 digital cameras and 8 new SD cards to put on the reception tables as a kind of modern day spin on the disposable cameras. We loved the pictures that came from these, but definitely could've been avoided on a tighter budget
$760: Dance lessons. I LOVED taking dance lessons, but if we were forced to comply with a much tighter budget, this obviously could've been avoided.
$139.65: Could've worn just one wedding dress the entire evening and not bought the reception dress. Additionally, this would've also saved approximately $40 on alterations
$350: I was originally going to purchase a much plainer wedding band that was going to cost $400. In the end, I bought a diamond band that matches my engagement ring band for $750. I could've opted for the cheaper band and saved $350.
$66 (estimated): Could've simply used a plain vase for our sand ceremony instead of getting a custom etched shadowbox frame.
$540. We could've rented our venue for just two nights instead of three. The reason that I think one night would've been impossible is because you can't check in until 3PM. I don't know how you could get things set up quickly enough even for say, like a 6PM wedding or something. But, if you do think it is possible, then that would've saved us $1080 instead of just $540.
Total "Avoidable" Expenses: $7551.70
And there you have it folks!
Actual Expenses (-) Regrettable Expenses (-) Avoidable Expenses
=
$14961.24
$39 UNDER Budget instead of $8598.91 OVER Budget
How can this help you budget for your own wedding?
Did you notice one thing I did NOT cut to decrease these hypothetical expenses?  LOWER OUR GUEST LIST. 150 guests? Still paid for.
I'm going to get on my soapbox for a second. Maybe a few.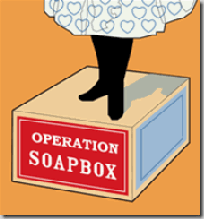 The common wisdom among wedding experts everywhere is that lowering your guest list is the easiest way to save money on your wedding.
I CALL BULLSHIT.
There are a few reasons why lowering your guest list won't have much of an impact:
Most caterers and venues that we encountered have their own workaround to smaller guests lists have food and beverage minimums, no matter how many guests actually come.  What we have found is that most caterers will charge for a minimum of 75-100 guests.  So, it doesn't matter if we're willing to keep our guest list below 50.  You'll be charged for a minimum amount of guests anyway.  You may pay for fewer tables and linens, but delivery and setup fees are typically the same.
If you are having an off-site wedding (meaning that the venue itself does not provide catering) then there are several sunk costs associated with the catering, regardless of how many people you have.  Setup, delivery, equipment, and a minimum of personnel are among those sunk costs.  For the most part, we have found that amount does not vary much regardless of how many guests we account for. 
I know there are fans of "intimate weddings" out there, who only want to invite 20 people to their wedding. More power to them.
But for folks who WANT to invite tons of people, but can't because they think they think that chopping their guest list is the only way to save money, remember Tuesday's post!
60% of our expenses were under $500! Yep, added together, our expenses under $500 came to more than $14,000. So, cutting a bunch of the SMALL stuff can help your budget significantly!
Just remember, what would you rather have? A very well adorned rustic-chic-glam (or whatever) wedding that only half your friends can come to, or cut back on all those small expenses and invite ALL your family and friends?
I know what I would decide!